2020 OFA Workshop Call for Sessions
UPDATE: OFA Workshop 2020 – Call for Sessions Extended to 1/24/2020 
March 17-19, 2020
The Blackwell Inn and Conference Center
Columbus, Ohio, U.S.A. 
About the Workshop
The OpenFabrics Alliance (OFA) has published a Call for Sessions for its 16th annual OFA Workshop, taking place March 17-19, 2020, in Columbus, OH. It is the only event of its kind where fabric developers and users can discuss emerging fabric technologies, collaborate on future industry requirements, and address problems that exist today.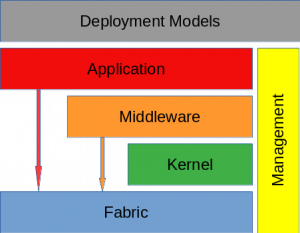 The 2020 OFA Workshop will focus on the following overarching topics that span the entire network stack:
Advanced Networking from Top to Bottom
Application Layer (Developers & Users)
Artificial Intelligence
Machine Learning
Enterprise Applications
HPC Applications
Data Analytics
Deployment Models
Networks for Cloud Infrastructures
Networking in a Hyperscaler Environment
Network Support for Virtualized Environments
Fabric Layer
Emerging Fabrics
New Technologies & Topologies
Routing
Wire Protocols (iWARP, RoCE, etc.)
Processor Attach Points (CXL, PCIe, etc.)
NIC and Switch Hardware
Kernel
RDMA Subsystem Internal
Core Kernel Related to RDMA Subsystem
Virtualized Networks
Management / System Administration
Managing Networks
Management Applications
Performance Tuning
Heterogeneous Fabrics
Interoperability between Adjacent Fabrics
Standards-based versus Proprietary
Middleware Layer
Communications Libraries (MPI, SHMEM)
Development Kits (SPDK, DPDK, etc.)
Libfabric
Verbs
OFED
Kernel Bypass
Remote Persistent Memory
Proposals must be received by January 24, 2020, 5:00 PM PST. The Technical Program Committee will respond to proposals by February 3, 2020.
We invite you to share the 2020 Call for Sessions flyer with peers and colleagues who may be interested in contributing their expertise to the workshop, as well.
Session Formats
Session proposals are being solicited in any area related to high performance networks and networking software, with a special emphasis on the highlighted topics for this year's Workshop. In keeping with the Workshop's emphasis on collaboration, proposals for Birds of a Feather sessions and Panels are particularly encouraged.
Single-Speaker Sessions

Generally 30 minutes, allowing exploration of key topics

Panels

An excellent way to drive debate and discussion

Birds of a Feather

An opportunity for attendees to compare notes on a particular topic

Lightning Talks

A fast-moving, free-form discussion (no slides) - onsite sign ups only
Contact press@openfabrics.org with questions.