Tuesday, February 5, 2019
Libfabric is designed to minimize the impedance mismatch between applications, middleware and fabric communication hardware. Its interfaces target high- bandwidth, low-latency NICs, with a goal to scale to tens of thousands of nodes. Libfabric is supported by a variety of open source HPC middleware applications, including MPICH, Open MPI, Sandia SHMEM, Open SHMEM, Charm++, GasNET, Clang, UPC, and others. This talk explained everything about Libfabrics, its supported features, and how to use and adapt from user perspective.
Webcast goal:
Learn about Libfabrics, its capabilities and how to use it.
Speakers/Moderator: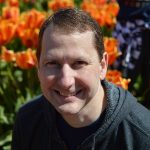 Sean Hefty has 25 years of industry experience at Intel, focused on high- performance networking.  He was involved in InfiniBand at its inception, and is a long time contributor and maintainer of OpenFabrics software, both for Linux and Windows systems.  He is the lead architect and maintainer behind Open Fabrics Interfaces' libfabric. In addition to working at Intel, he taught at Oregon Tech for 15 years, focusing on database systems, computer networking, and information technology.  He holds advanced degrees in computer science and mathematics and plays kazoo in a heavy metal band.